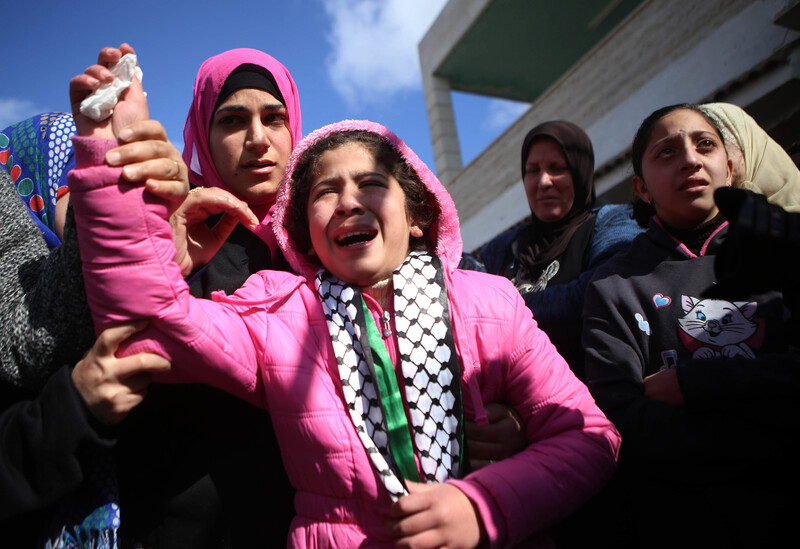 The Month in Pictures: December 2015
The month of December closed out a year in which the West Bank traded places with the Gaza Strip as the primary arena of deadly confrontation between Palestinians and the Israeli occupation army.
Dozens of Palestinians were killed this month, mostly in the West Bank, during an ongoing wave of violence that began in October,
provoked
by Israel's
unchecked assaults
and incursions in occupied East Jerusalem's
al-Aqsa mosque
compound.
As
noted
by the United Nations monitoring group OCHA, the epicenter of that violence soon moved to
Hebron
, another West Bank city where Israel expands its settlements in the heart of Palestinian neighborhoods. Confrontations have since spread throughout the West Bank where for decades Israel has imposed a belligerent military occupation to expand its settler-colonial enterprise.
More than 140 Palestinians in the West Bank and Gaza were
slain
by Israeli settlers and soldiers in the past three months, including 29 children. At least 20 Israelis were killed by Palestinians or by unintentional police fire during attacks in that same period.
A US citizen volunteering in an Israeli settlement was also slain by a Palestinian attacker, as was an Eritrean refugee who was shot and beaten by an Israeli mob after the fatal shooting of a soldier at a bus station. The refugee was an innocent bystander and his assault, like many of the incidents in which Palestinians were killed, was
recorded on video
.
Zie verder
https://electronicintifada.net/content/month-pictures-december-2015/15136